Bocs is a dedicated space for immersive experiences and extended reality (XR).
Newly opened in 2022, Bocs is specially designed for 360-degree films and projections as well as XR experiences, including augmented reality, mixed reality and virtual reality.
The space is suitable for small groups and is wheelchair accessible, located on the ground floor.
Most events are free walk-in experiences, with no need to book. We occasionally have larger installations which are ticketed.
New to immersive experiences? Don't worry, our Bocs team will be there to set you up and guide you on your way.
"What a revelation."

"loved every second"

"one of the best experiences I have had"

"a Michelin starred meal for the senses"

"thought provoking and innovative"

Bocs visitors
Join David Massey, Senior Producer - Digital Experiences, as he introduces this exciting new venue.
"It's just brilliant to see these immersive opportunities being presented and made available for everyone."

Bocs visitor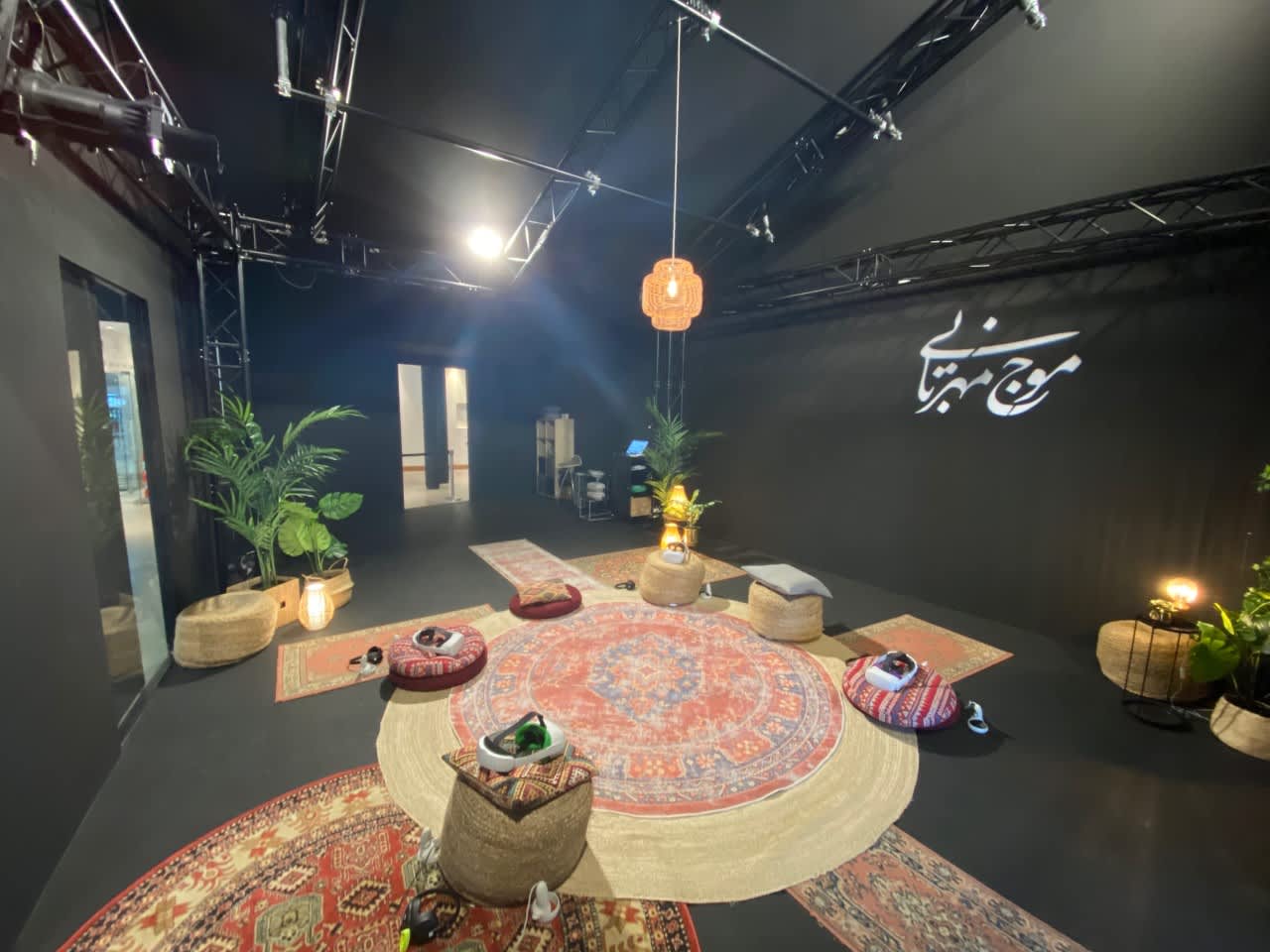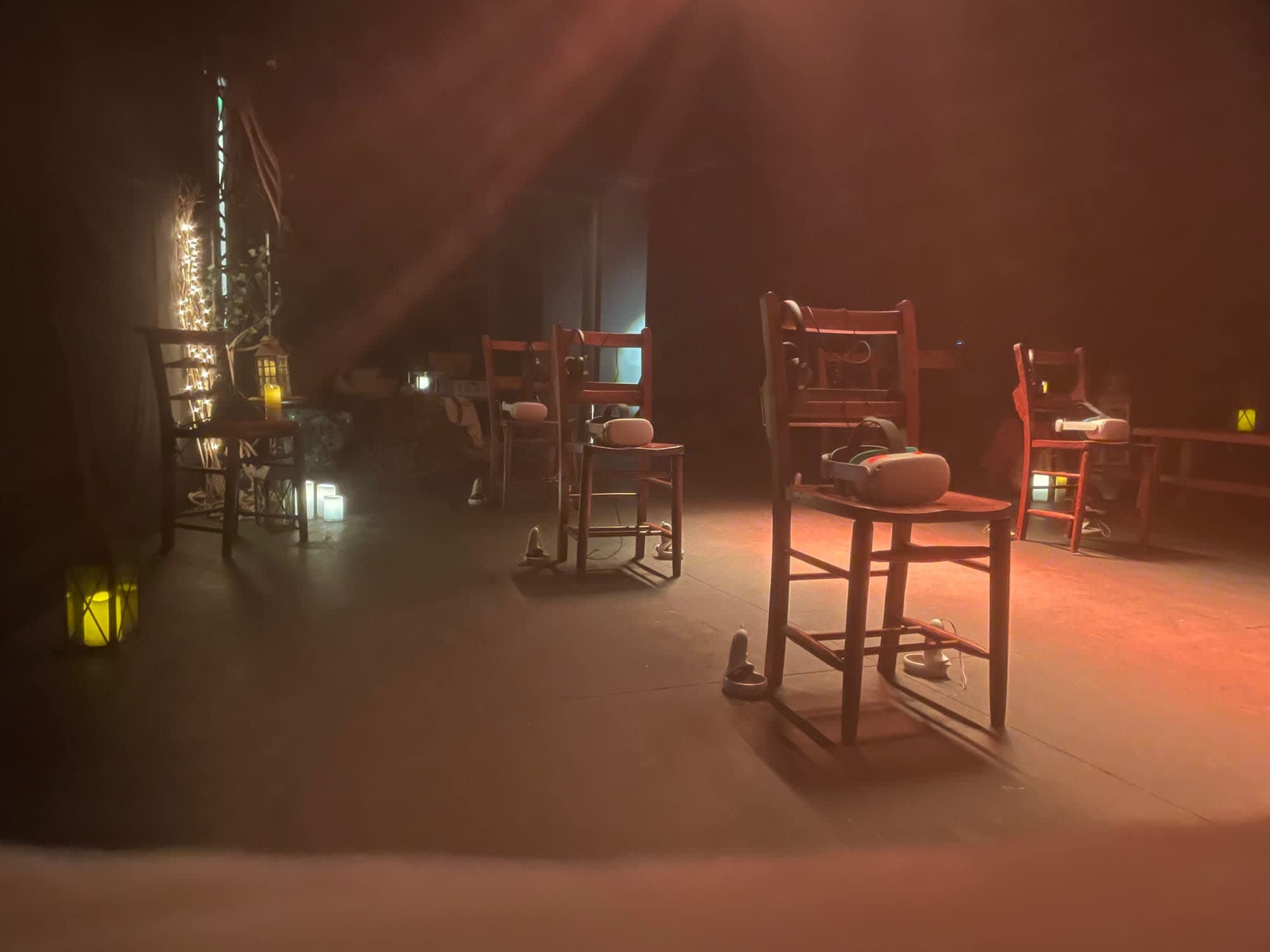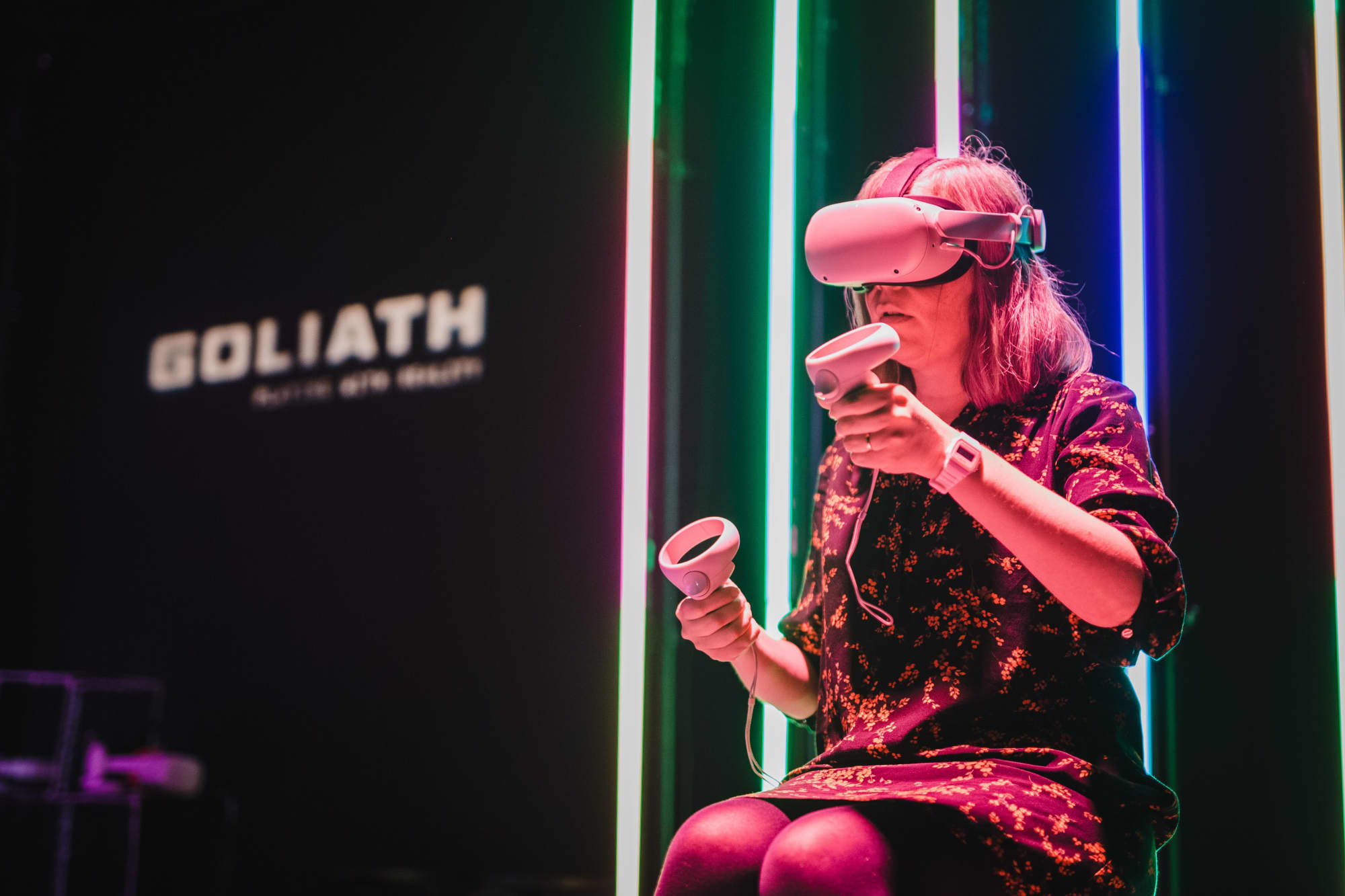 RIPPLES OF KINDNESS

A story of brotherhood, love and positivity, this communal virtual reality experience is inspired by the stories of Hussein Amiri and his family, who were forced to flee Afghanistan in 2000. Find out more.
GOLIATH: PLAYING WITH REALITY

Combining heart-felt dialogue (narrated by Tilda Swinton), mesmerising visuals and symbolic interactions, weave through multiple worlds to uncover Goliath's poignant story. Find out more.
IN PURSUIT OF REPETITIVE BEATS

In Pursuit of Repetitive Beats is an interactive virtual reality experience by award-winning filmmaker Darren Emerson, inviting audiences to go in search of an illegal rave, one night in Coventry in 1989. Find out more.
FLIGHT

Flight is an exhilarating, immersive, 360-degree sound experience that takes place in absolute darkness inside a 40ft shipping container. Find out more.
A SIGNAL ACROSS SPACE

A Signal Across Space / Arwydd Drwy'r Awyr is a 360 virtual reality experience in Welsh and English from award-winning filmmaker Tracy Spottiswoode, together with sound artist Marie Tueje and performers Marega Palser, Mary-Anne Roberts and Gareth Clark. Find out more.
LGBTQ+ VR MUSEUM

LGBTQ + VR Museum is the world's first virtual reality museum dedicated to celebrating the stories and artwork of LGBTQ people by preserving queer personal histories. Find out more.